Renner Wood Coatings
Symphony Coatings supplies the full range of technically advanced Polyurethane/PU and Polyester coatings from Renner Wood Coatings – Italy's fastest growing manufacturer of wood finishes.Europe-wide, the wood finishing industry has come to rely on Renner's leading edge polyurethane formulations to deliver outstanding performance, both in the finished appearance and lasting durability.
Renner has developed technically advanced polyurethane coatings in both clear and pigmented systems, offering quicker drying, higher build and more durability then has been possible. Renner's polyester range when used in conjunction with their polyurethane products to achieve an ultra-high build finish in both clear and pigmented or for a mirror-like gloss, wet look finish.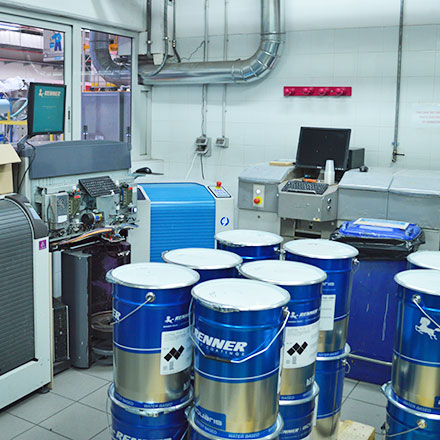 Sorry, this item is currently out of stock.
This item is not available for next day delivery. Please allow 2 - 5 days for delivery of this item
This item is discontinued
You must order at least [min-order-qty] of this product.
You must order at least [min-order-qty] of this product. We currently hold [remaining-stock] in stock. The remainder will be put on back order.